Finding The Windermere House Is Effortless!
Reaching Windermere House is a breeze. Situated amidst stunning natural surroundings, getting there is a scenic delight. If you're driving, well-maintained roads guide you through picturesque views until you arrive at the resort. For a unique touch, you can even arrive by boat or airplane, adding an extra layer of excitement to your journey. Whether you're driving, sailing, or flying, the path to Windermere House is as enjoyable as the destination itself.
2508 Windermere Road
Windermere, Ontario P0B 1P0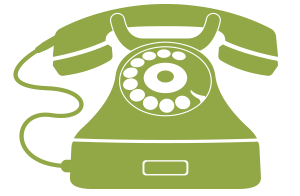 call us
driving directions
Coming from Toronto
Identify your starting location and get on the appropriate route to reach Highway 400 North.
Take Highway 400 North. This is the main route that connects Toronto to the Muskoka region.
Take the exit for Highway 169 North (Exit 207) towards Bala/Minett.
Continue on Highway 169 North for approximately 17-20 kilometers (10-12 miles) until you reach the Windermere Road intersection.
Turn left onto Windermere Road. Windermere House will be a short drive from this point.
Follow Windermere Road until you arrive at Windermere House, which is located on the shores of Lake Rosseau.
Coming from Muskoka Airport
Head southwest on Airport Rd toward Gravenhurst Pkwy/Muskoka District Road 1
Take ON-11 N to Windermere Rd/Muskoka District Road 4 in Port Carling
Turn right onto Gravenhurst Pkwy/Muskoka District Road 1
Turn left onto 118 Hwy E/ON-118 W (signs for ON-11)
Turn left to merge onto ON-11 N toward N Bay/North Bay
Turn left onto High Falls Rd/Muskoka District Road 50
Turn right onto Manitoba St/Muskoka District Road 4 (signs for Regional Rd 4 N)
Turn left onto Windermere Rd/Muskoka District Road 4 (signs for Regional Rd 4)
Turn left to stay on Windermere Rd/Muskoka District Road 4 and the Windermere House will be on the right
By Boat
Identify your starting point on Lake Rosseau. Whether you're starting from your own dock, a rental cottage, or a nearby marina, make sure you have your boat ready and fueled up.
It's essential to have a nautical chart or a GPS navigation device that covers Lake Rosseau. This will help you navigate the lake, locate landmarks, and ensure a safe journey.
Use your nautical chart or GPS device to locate the coordinates or the approximate location (45.1643° N, 79.5496° W). The address is: 2508 Windermere Road, Windermere, ON P0B 1P0
Depending on your starting point, plan a route that takes you across Lake Rosseau to Windermere House. Keep in mind the water conditions, potential hazards, and other boats on the water.
Follow the marked channels and observe the navigational buoys and markers that guide you on Lake Rosseau. Keep a safe distance from shorelines, other vessels, and obstacles in the water.
As you approach Windermere House, you'll notice the distinctive features of the property, including its buildings, docks, and shoreline. Follow any specific directions provided by the resort for docking your boat.
Windermere House has designated areas for docking boats. Follow the instructions provided by the resort staff or signage to safely secure your boat. If you're unsure, you can contact the resort in advance to inquire about docking procedures.