Sports & Relaxation in One Place
At Windermere House, our dedication to enhancing your stay knows no bounds. We take pride in offering a diverse range of leisure and sports activities designed to cater to your every desire.
Whether you're an avid adventurer or simply in pursuit of tranquility, we've tailored our offerings to suit everyone's preferences. And, regardless of your energy level or interests, we believe you'll discover an activity that perfectly complements your stay.
It's important to note that the availability of our recreational services may vary due to factors such as regional health considerations, weather conditions, and fire bans.
Outdoor Explorers
If you prefer the great outdoors, we have you covered with:
Bikes

Take a leisurely ride through the scenic surroundings.

Bocce Ball

Try your hand at this classic Italian lawn game.

Catered Picnic Baskets

Explore the natural beauty of the area with a delightful picnic.

Fire Pit and S'mores Kits

Gather around the fire pit and enjoy the quintessential camping treat.
Sports
Enthusiasts Delight
For those who enjoy a friendly match or team sports, our facilities include:
horseshoes

Challenge your friends to a game of precision and skill.

Basketball

Shoot some hoops and show off your slam-dunk skills.

Shuffleboard

Test your accuracy on our shuffleboard courts.

Badminton

A fast-paced sport that's always a hit.

Volleyball

Bump, set, and spike your way to victory.

Tennis & Pickleball

Swing your racket on our well-maintained court.
Indoor Relaxation
For those looking for a more tranquil experience:
Reading Library

Unwind with a good book from our well-curated library.

Board Games

Challenge your companions to a friendly game.

Fireplace Lounge

Cozy up by the fireplace and enjoy the warmth and ambience.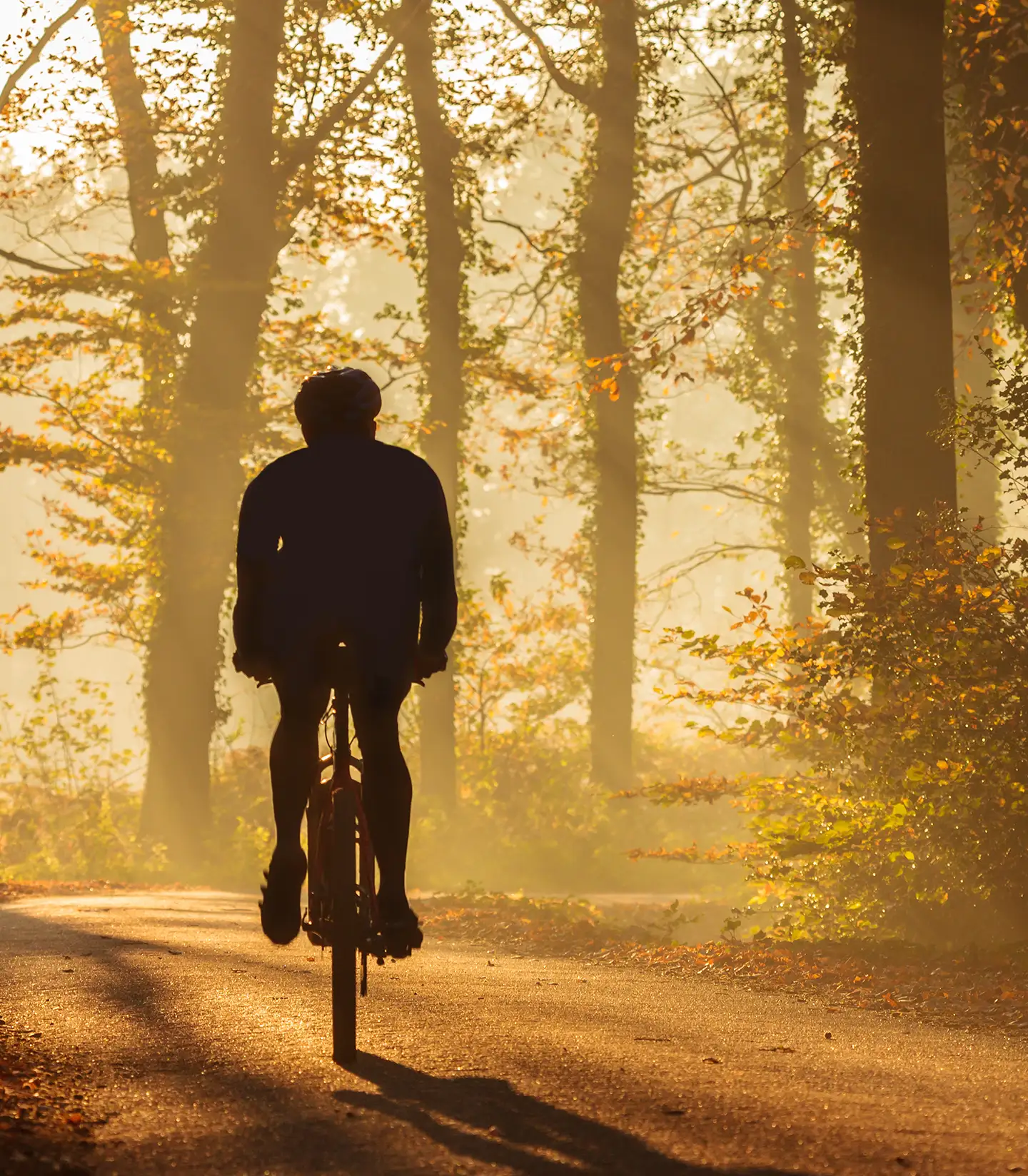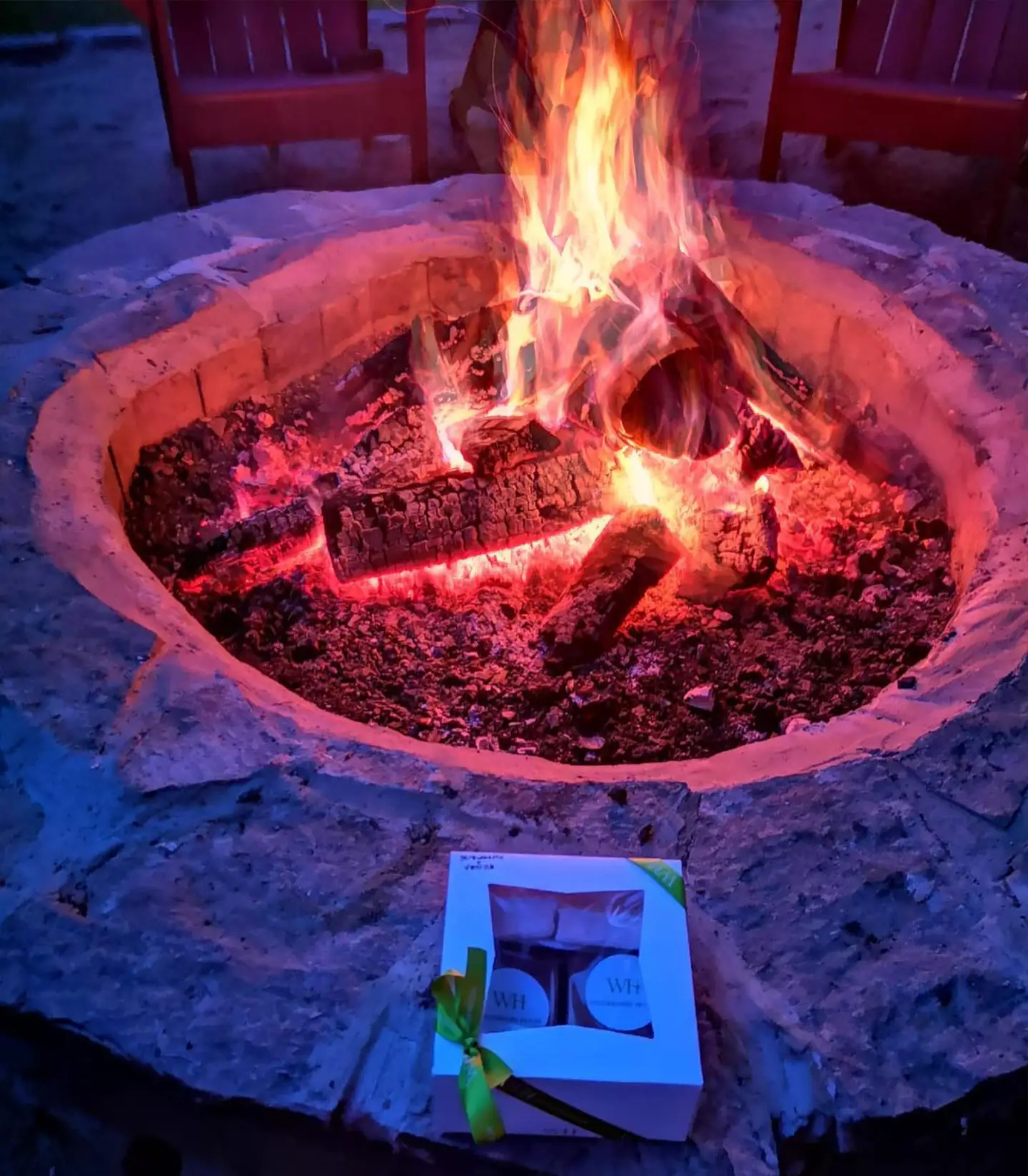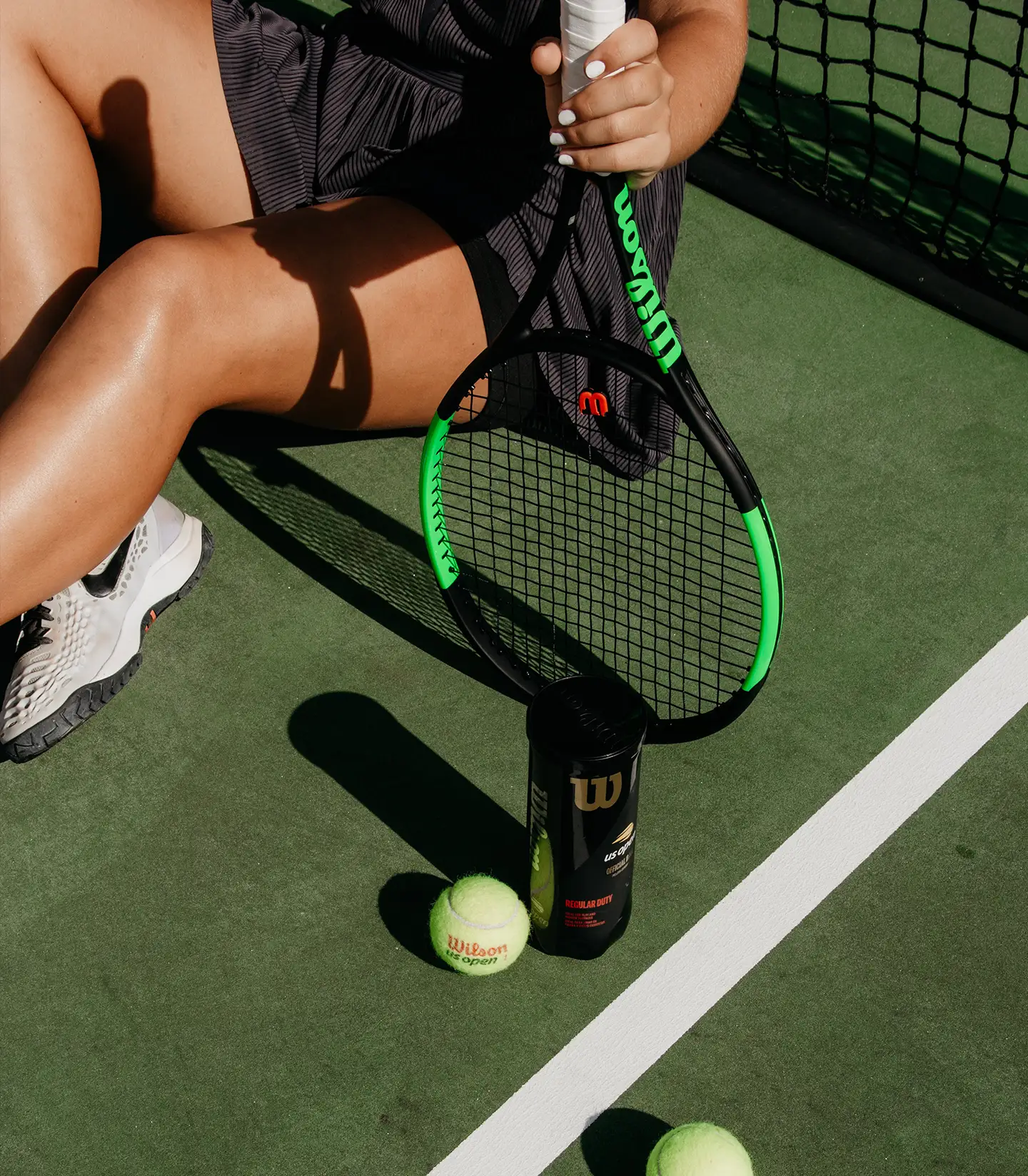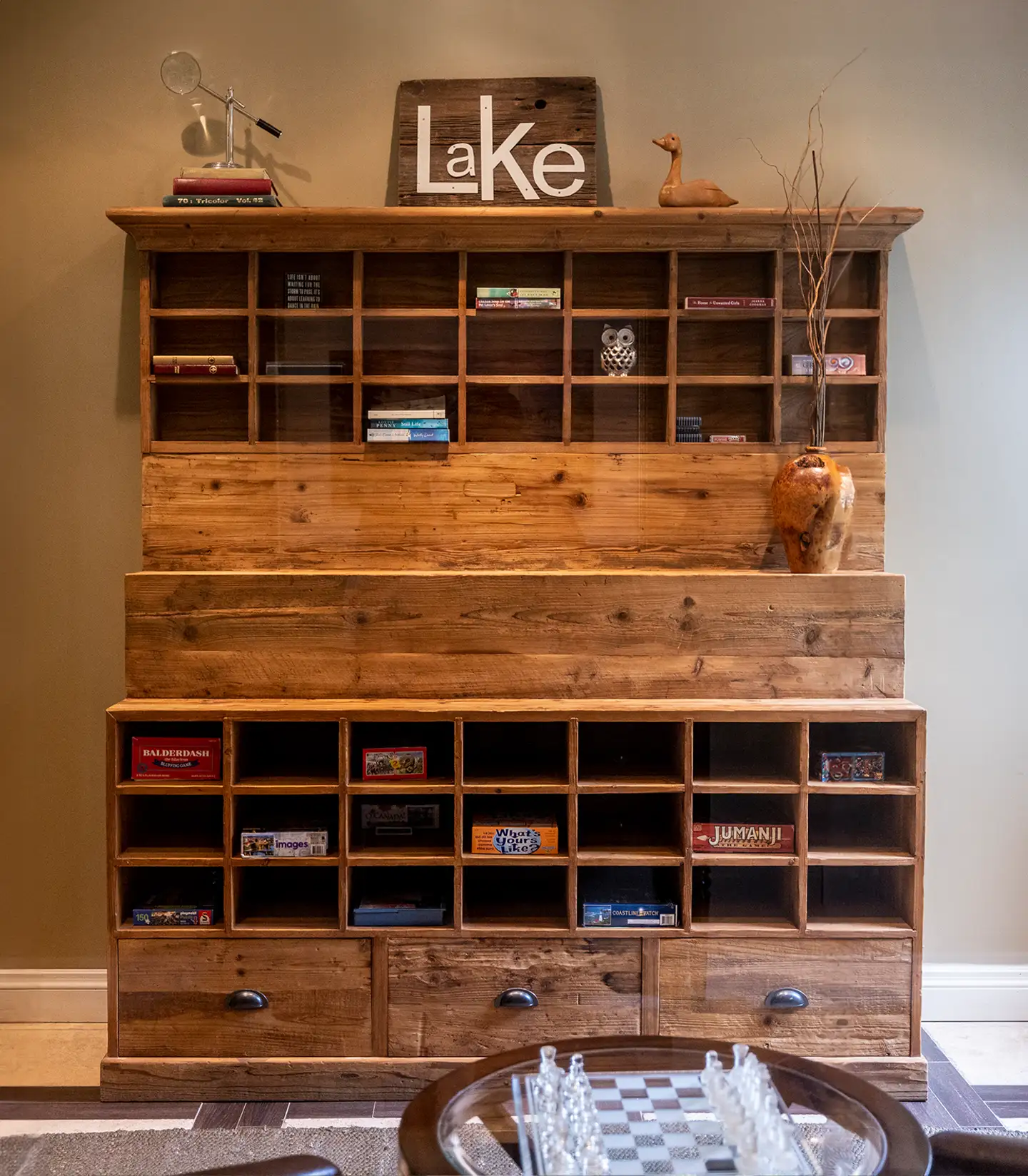 on the water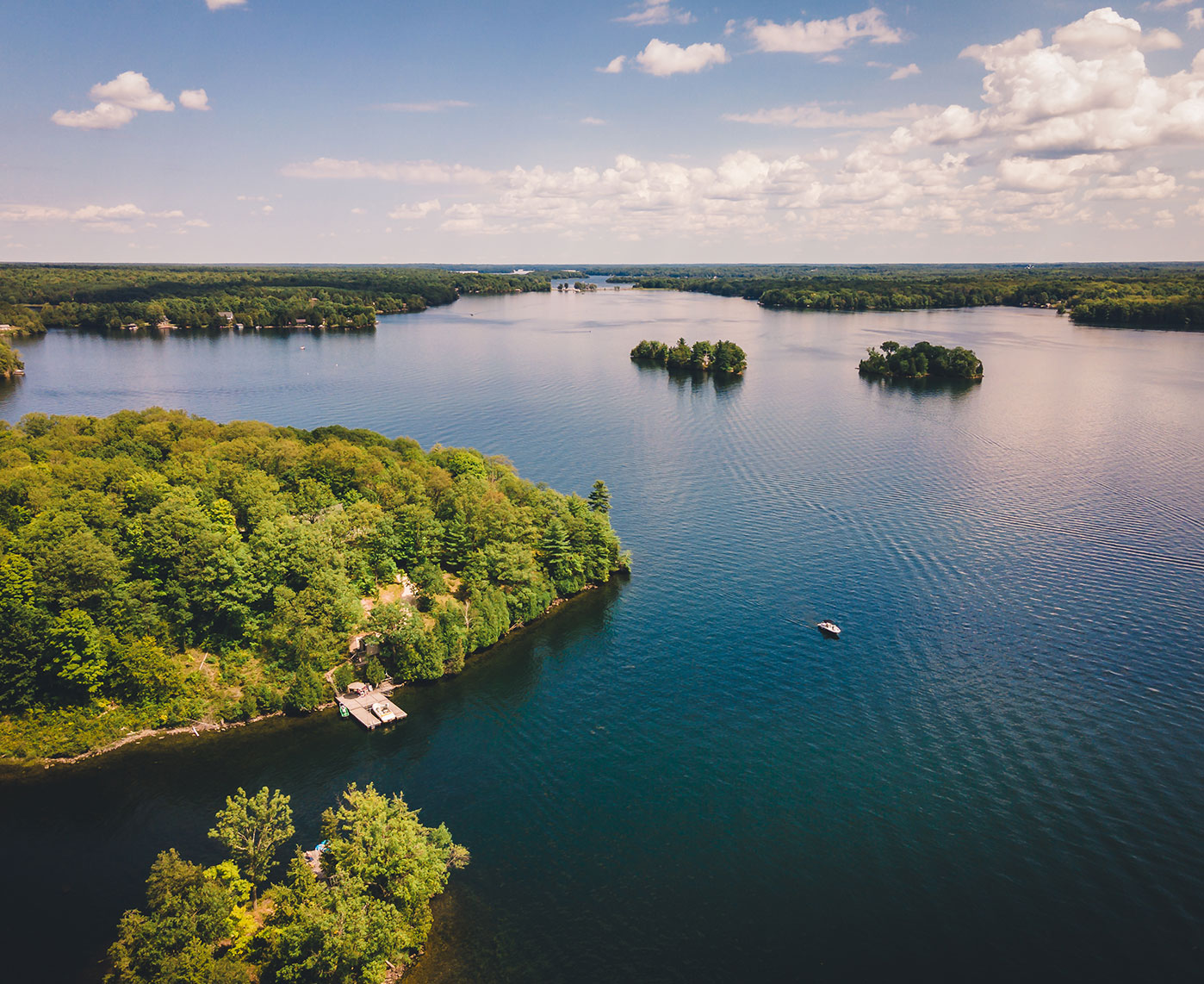 water wonderland
Windermere House welcomes you to explore a water wonderland like no other, with a remarkable collection of over 1,600 serene lakes in the Muskoka region. The crown jewels are Lake Muskoka, Lake Rosseau, and Lake Joseph which offer 100 miles of interconnected boating bliss.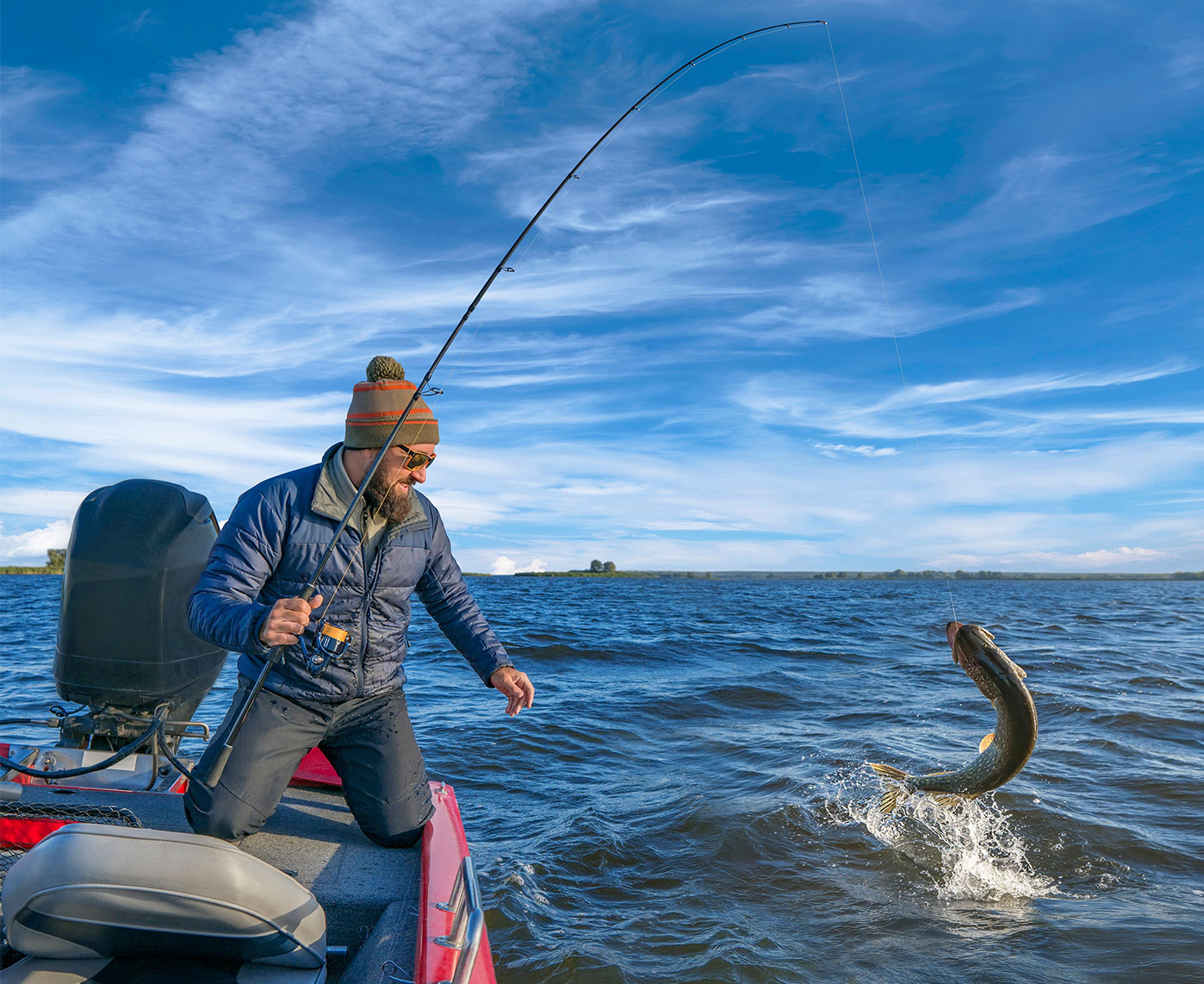 angler's haven
Cast into the Crystal Clear Waters of these enchanting lakes, some of which reach astonishing depths of up to 300 feet, creating an angler's haven for those seeking the thrill of fishing expeditions. Whether you're a seasoned angler or a novice, our lakes provide an inviting backdrop for memorable and rewarding adventures.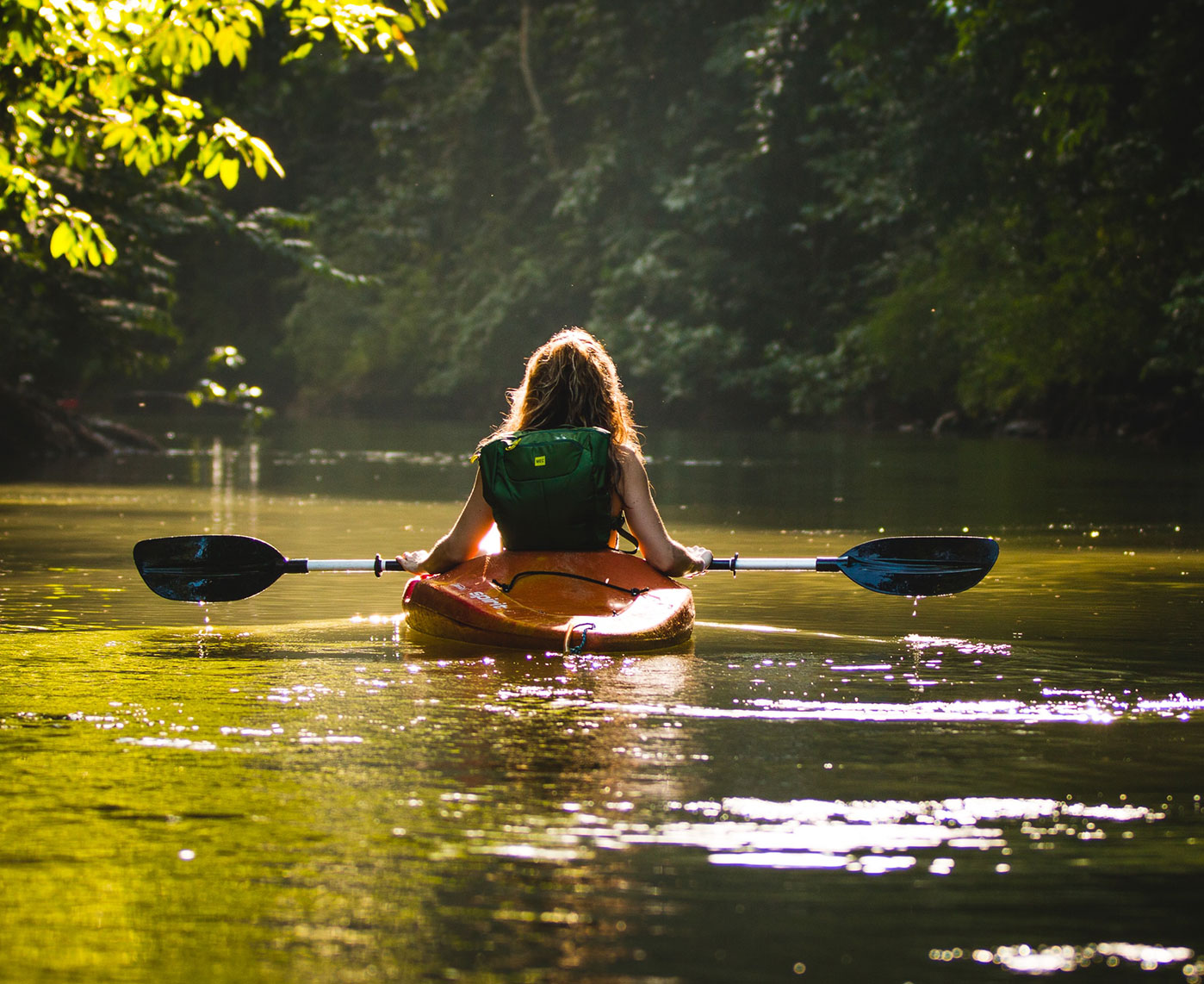 kayak, canoe or paddleboard
For those who prefer a more leisurely pace, we offer an array of watercraft options to suit your whims. Glide across the tranquil waters in a complimentary kayak, paddle gently in a canoe, or find your balance on a paddleboard. The choice is yours, and the serene Waters of Lake Rosseau await your exploration.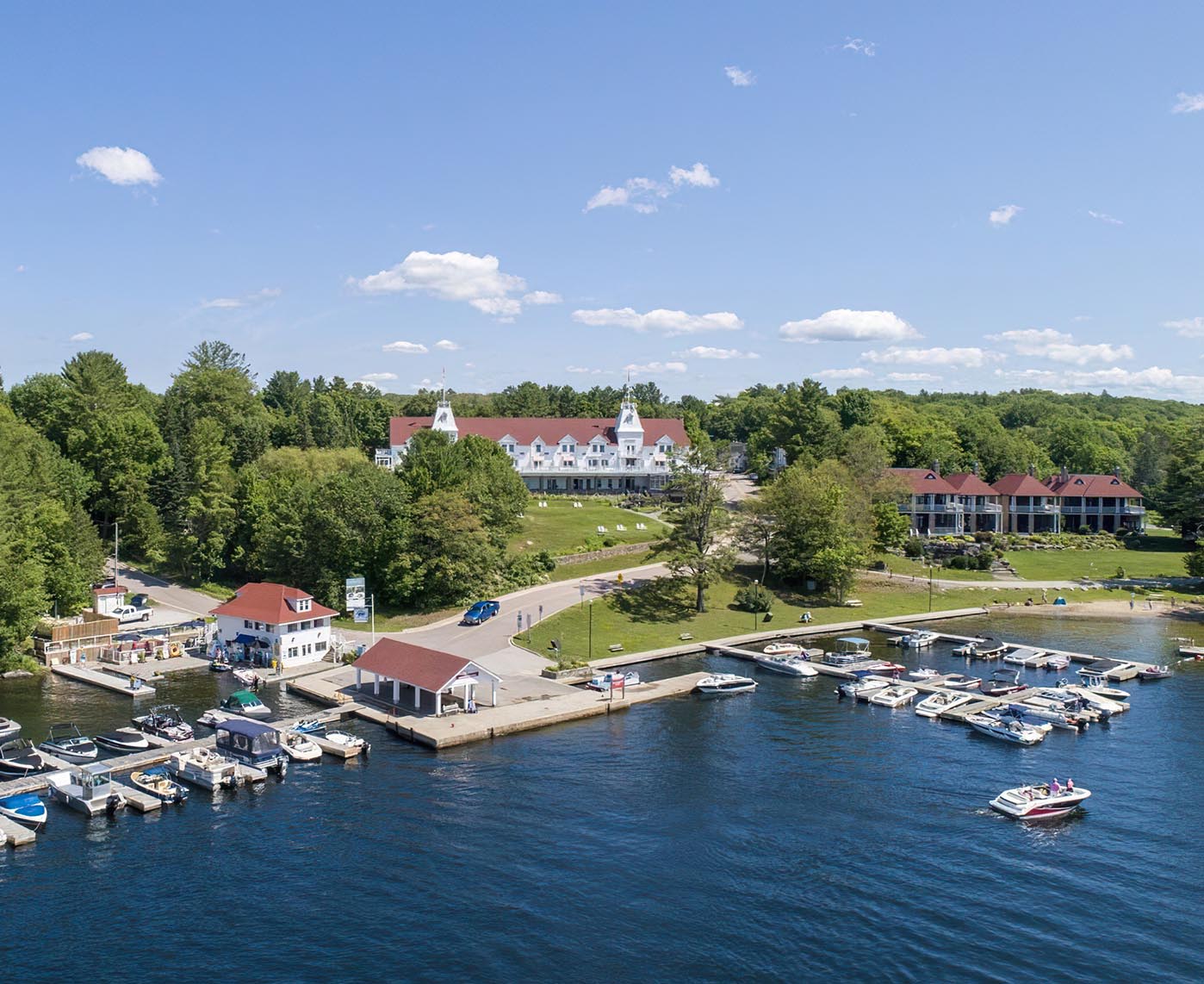 Windermere Marina
Tucked just downhill from the iconic Windermere House, the Windermere Marina is a lakeside haven offering more than just a fuel stop. Here you can find ethanol-free fuel, boating essentials, stylish beer coolers, a tempting snack bar, and delightful scooped ice cream cones, making it a perfect pit stop for both boaters and lakeside enthusiasts.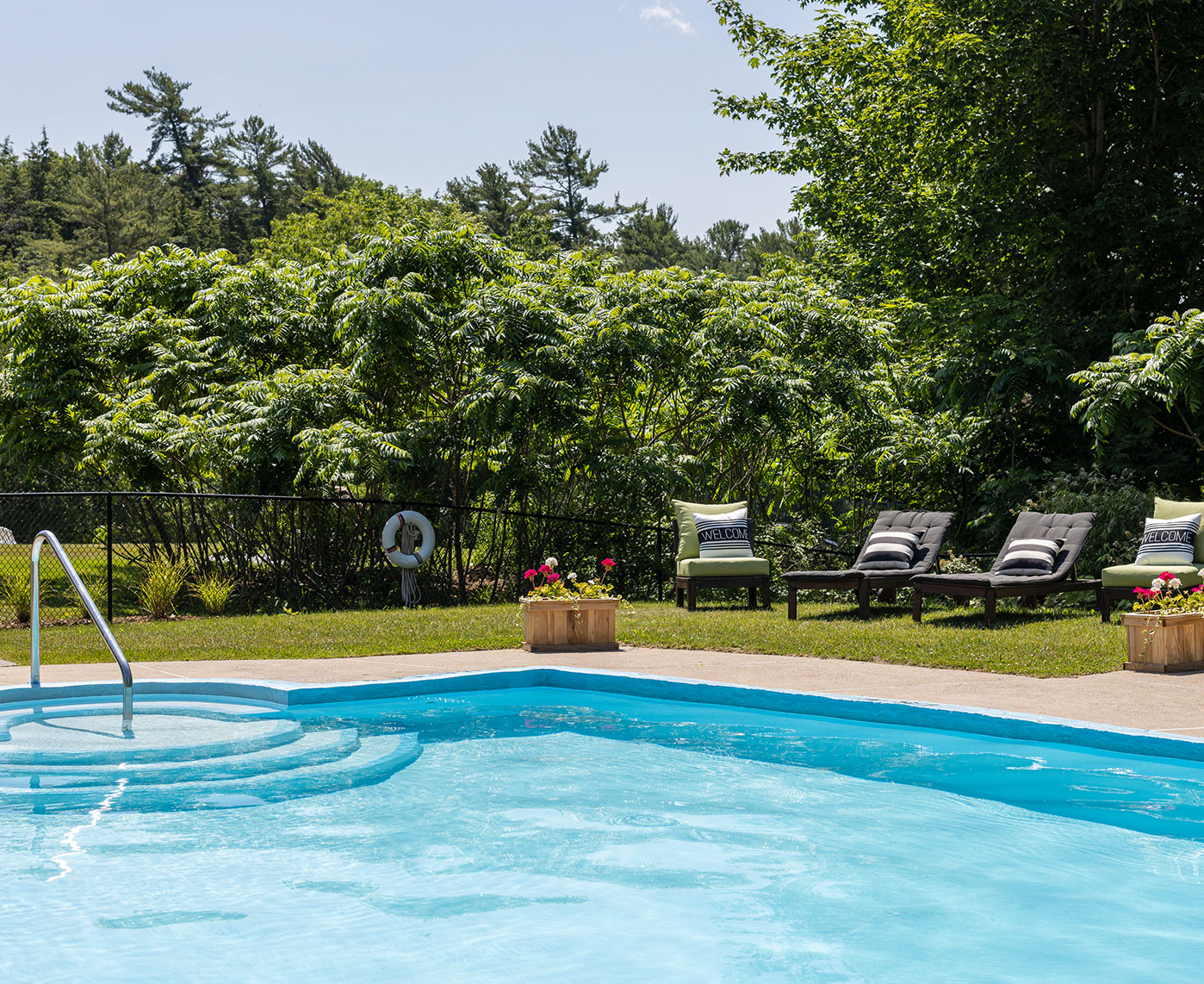 Outdoor heated pool
And don't forget to experience the ultimate relaxation at our outdoor heated pool, where you can unwind and take in the breathtaking natural beauty that surrounds you. Whether it's a refreshing dip or a leisurely soak, our pool offers a perfect complement to your water adventures, allowing you to bask in the sun while enjoying the stunning views.